Newmont North America runs the huge open pit Cresson gold mine near Cripple Creek, a small town in the Colorado Rockies. The folks running the largest gold mine in Colorado today have done a lot to support the local community from sponsoring local sports leagues to donating the gold to cover the state capital dome. However, due to safety issues, it's been a while since there was a way for tourists and fans to see the mine in operation…but no more! As you'll read in the link below, they are about to open a new viewing area. (n.b. As of September 2016, it is open!)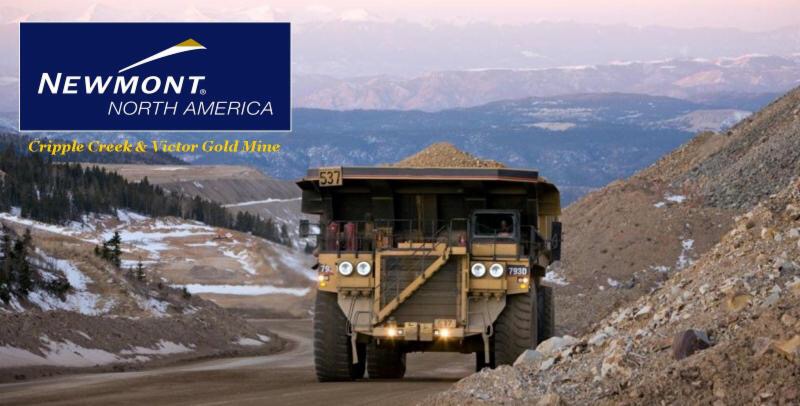 (Photo courtesy of Newmont North America)
Click here to read the press release:
http://archive.constantcontact.com/fs124/1115122303510/archive/1125418537879.html
I hope this inspires you to start planning a trip because there's lots of other cool mining history tourism to do in the area as well. First, go underground on the Molly Kathleen gold mine tour and get a sample of their gold ore. One note, the mine tour is 1,000 feet underground and quite chilly. If you don't bring a jacket, they will offer a free one to borrow – take them up on it! Here's their website for all the logistics:
http://www.goldminetours.com/goldminetours.com/Home.html
Also, while you're in town, ride the narrow gauge railroad, tour some of the many museums, check out a bar that served the original miners and check out the old stone jail…those miners could get pretty rowdy back in the day so I'm sure a lot of them spent a night or two in those cells 😉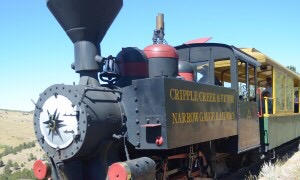 Photo courtesy of Visit Cripple Creek.
If you'd like to learn more about the gold and geology of this area, my friend Ryan Finley published a nice explanation on the Gold Cube website at: http://goldcube.net/2016/05/01/brief-geology-cripple-creek/
Ok, sure Kevin, the tour sounds like fun and I like trains…but is there any gold I can pan there? Well, maybe barely. There is an open space park at the south end of 2nd Ave in Cripple Creek that includes a stretch of the infamous Cripple Creek stream. The part next to the sewage treatment plant is city property. You may find a few micro-specks there as I did but there's a reason they called this area "Poverty Gulch" back in the day!!
This site costs money to keep up. The only way it makes money is shopping referrals. If you appreciate the info here, please click thru one of my Amazon ads the next time you want to shop online. It won't cost you anything extra and it keeps the site going: