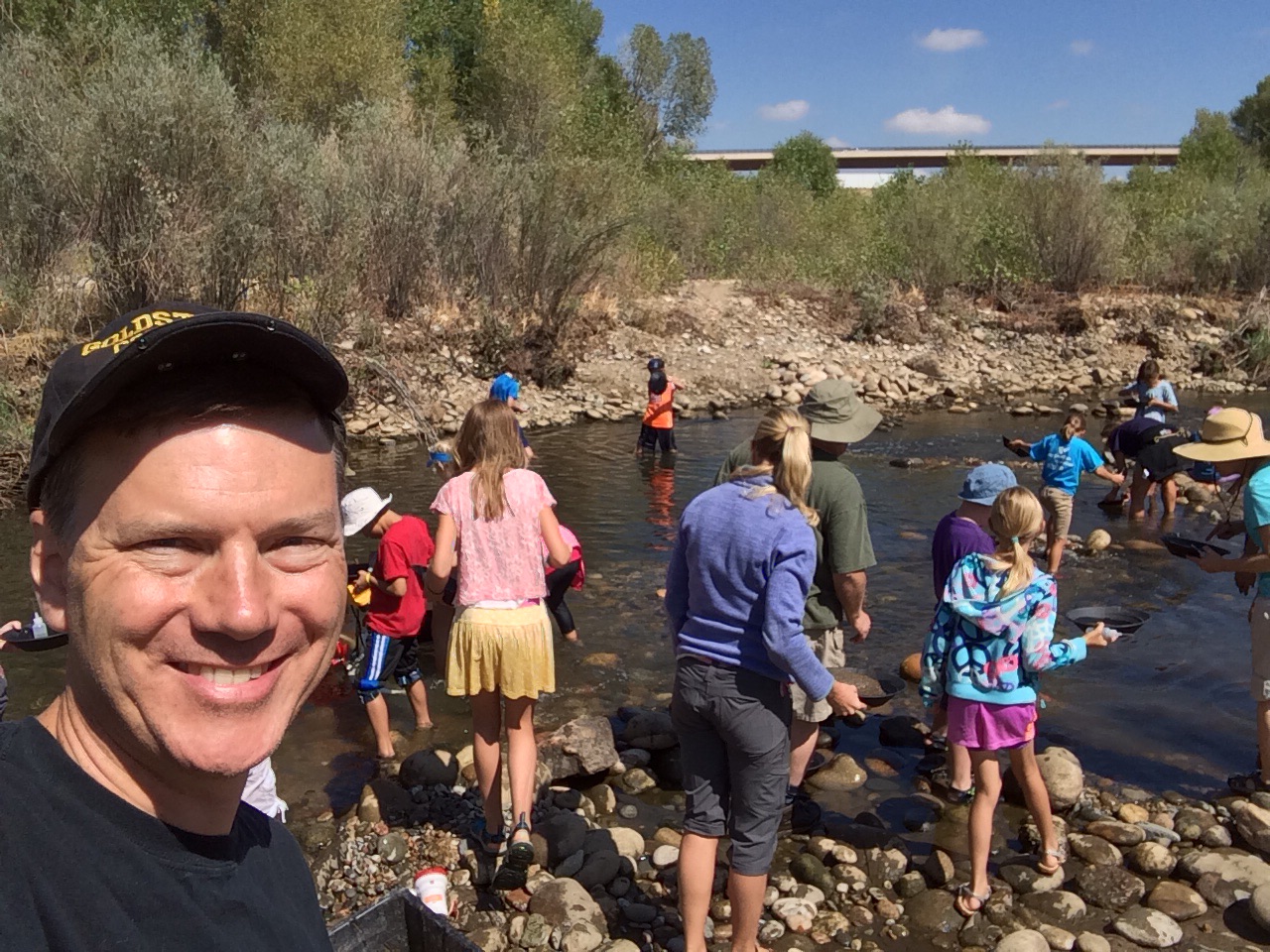 Here's a quick list of some places you will be welcome to prospect across our beautiful state of Colorado. No need to join a club (although clubs definitely have their place!), just play by the rules of your hosts.
Arapahoe Bar Info, Clear Creek, western metro Denver- http://www.ci.wheatridge.co.us/1184/Gold-Panning
Grant Frontier Park Info, South Platte River, south central Denver- 2300 South Platte Drive https://en.m.wikipedia.org/wiki/Grant-Frontier_Park and my article: http://findinggoldincolorado.com/grant-frontier-park-prospecting-tips/
Clear Creek Canyon Openspace Park, west of Golden- You can see their map and the delightfully simple gold prospecting rules here: https://www.jeffco.us/1196/Clear-Creek-Canyon-Park
Steele Street Openspace Park "Big Bend", South Platte River, Adams County, just north of Denver-
https://www.google.com/maps/place/7800+Steele+St,+Denver,+CO+80229/@39.8384194,-104.9499106,17z/data=!4m2!3m1!1s0x876c774f4d50a2bb:0xaacdfca09eea0551
Town of Fairplay – middle fork of the South Platte in Park County. The town rules are in Article 3 of this doc: http://www.fairplayco.us/municode/CHAPTER%2011%20Streets,%20Sidewalks%20and%20Public%20Property.pdf
As I share in my article about the Fairplay Town Park, you can just buy your pass at one of several sites in town…all mentioned in http://fairplayco.us/docsforms/goldpanpurchase.pdf
Cache Creek Placer Area – south of Leadville, turn west off the highway at Granite- http://www.blm.gov/co/st/en/fo/rgfo/minerals/locatable_minerals/cache_creek.html
Point Barr (or Point Bar), Arkansas River, near Salida, south central mountains- https://findinggoldincolorado.com/point-barr-prospecting-site/  (dead BLM link deleted, let me know if you find a new one)
and for those using power equipment at Point Barr or elsewhere on the Arkansas River, here's the permit – https://www.blm.gov/sites/blm.gov/files/uploads/CO_MINING_04272017_DOC_2017%20Notification%20for%20Placer%20Ops.pdf
Gunnison River, Rattlesnake Gulch, western slope- from Delta, head out highway 50 to Rattlesnake Gulch Road 730, near mile marker 61. Panning and in-stream sluices only, dig in water only, National Conservation Area. See my article on this area:
(dead BLM link deleted…let me know if you find a new one)
Piñon Bridge and Norwood Bridge  Recreational Placer Mining Areas, 'western slope' on the San Miguel River…south of Grand Junction, northwest of Telluride.
https://www.blm.gov/sites/blm.gov/files/uploads/CO_MINING_05042017_DOC_Rec%20Placer%20Mining%20Notification%20Form-fillable.pdf
Of course you should confirm the current rules via the relevant websites above and maybe a phone call if anything seems unclear.
One other thing, please remember these are not mining claims. Be a good guest by following the rules, filling your holes and picking up any trash you come across along the way. Thanks in advance and please enjoy!
There are longer articles on these areas on this website. This list is just meant to be a quick summary with links so you don't have to wade through all the articles to find a link. If you're interested, feel free to add a comment with sites and topics you'd like to hear about.
Photo note: Selfie of me at Arapahoe Bar with a whole class of school kids, teaching them to pan and just having fun in the water!
This site costs money to keep up. The only way it pays for itself is shopping referrals. If you appreciate the info here, please click thru one of my Amazon ads the next time you want to shop online. It won't cost you anything extra and it keeps the site going: