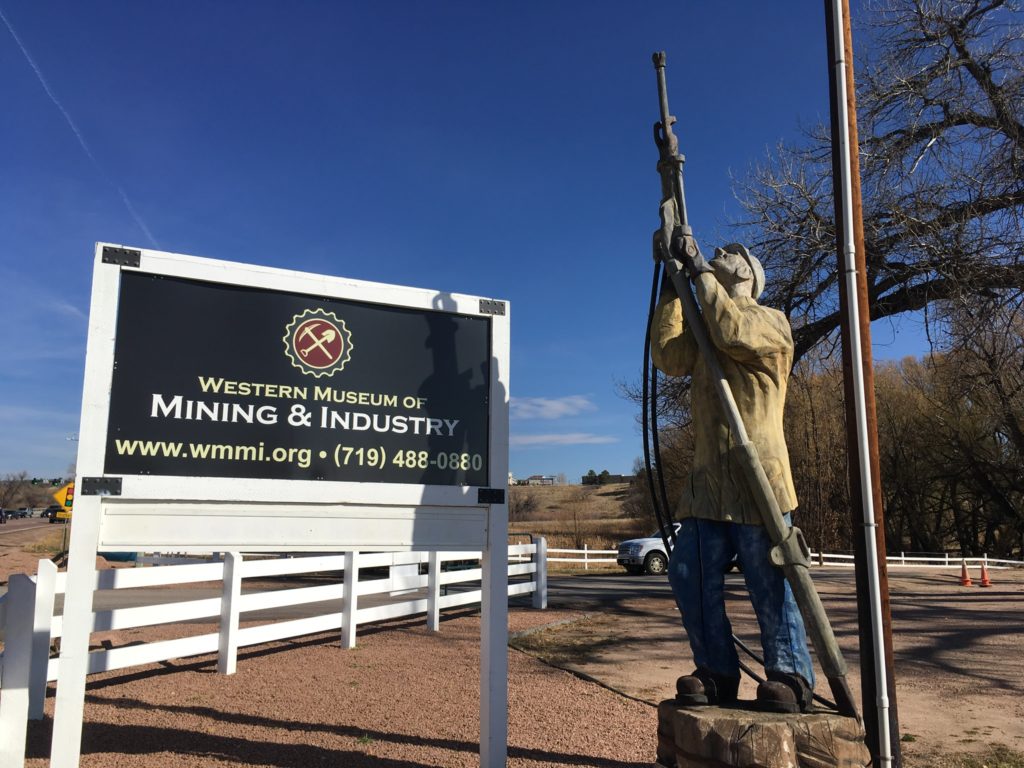 A visit to the WMMI will excite and educate anyone with an interest in gold mining in Colorado. Indeed this museum could almost be called the Colorado Museum of Gold Mining! When I visited I was thrilled to see their focus on gold mining while also educating on mining and mining history in general.
Your admission price ($10 or less depending on who you are) includes a guided tour of the museum by a volunteer docent. Do you want to bother with this tour? YES! Yes, you do, because your tour guide will operate much of the equipment on display!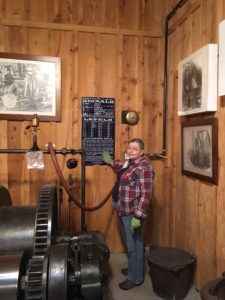 Kids and engineers will especially love this part but I think everyone appreciates seeing an antique machine in operation, doing what it's supposed to do 🙂 As a Gold Prospector, I also loved the collection of large antique gold pans…you'd have to be strong to use one of those all day!
In addition to the excellent interpretive displays explaining various aspects of mining technology and relevant minerals, there are a number of hands on displays for visitors. These range from indoor panning tubs with volunteer instruction and real gold (bring or buy a vial to take your gold home!) to a hand sledge hammer and chisel so you can try making a hole in a hunk of rock (fun but really hard to make much progress!).
If all of this isn't enough for you, head outside to check out the large equipment and structures in the yard. You'll see a steam shovel, an air powered locomotive, a mine headframe, a mucker and so on.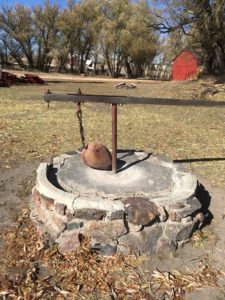 Don't miss the chance to take a close look at the huge 1840's Cornish engine and be sure to ask the staff to open up the mill building if it's closed. Inside you'll find quite a few more interpretive exhibits and one of the biggest attractions of the museum: a fulling functioning stamp mill!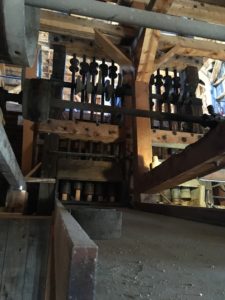 If you check their schedule at www.wmmi.org you'll find that they occasionally invite the public to see the stamp mill in operation…wow, right?! It's one of less than a dozen in the country that still work so if you get a chance to see (and hear!!) it running, go for it!
If you are a member of the Finding Gold in Colorado Facebook group, you can see a slide show video tour of the main building and some of the outdoor attractions here: https://www.facebook.com/groups/607836476074879/permalink/753274598197732/
In the gift shop you'll find gold pans and sluices, paydirt, and quite a few relevant books.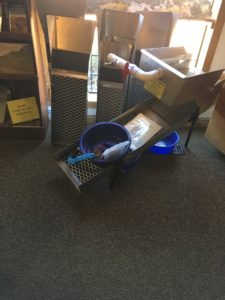 They also sell small Colorado gold nuggets although prices are a bit steep…still it's nice to see Colorado gold available rather than CA or AK stuff.
Logistics: Open 362 days a year from 9-4 with quite a few special events. Precious metals assay class anyone? Want to see a real stamp mill in operation?
Location: At the north edge of Colorado Springs, just east of exit 156 from I-25. It's your first right turn east of the freeway interchange at 225 Northgate Blvd. The entrance is rather modest but trust me, you are in the right spot!! From the south edge of metro Denver, it's only a half hour or so drive south.
Facilities: Bathrooms and water available onsite. For food travel around the block to the east to find several casual restaurants. Also a Bass Pro shop if you mix panning and casting 🙂
Fees: As mentioned above, the admission is very reasonable. Some of the prospecting clubs in Colorado are large donors to the museum which means all members of those clubs Get i tom the museum for FREE! Just remember to bring your club ID badge with you to the museum 🙂
This site costs money to keep up. The only way it makes money is shopping referrals. If you appreciate the info I'm sharing, please click thru one of my Amazon or Gold Cube ads the next time you want to shop online. It won't cost you anything extra and it keeps the site going:

Or just toss me a tip to say thanks at:
Want to see more gold and mineral samples ncluding the biggest gold placer nuggets from Colorado? Check out this museum an hour north in Denver: http://findinggoldincolorado.com/gold-tourism-denver-museum-of-nature-science/