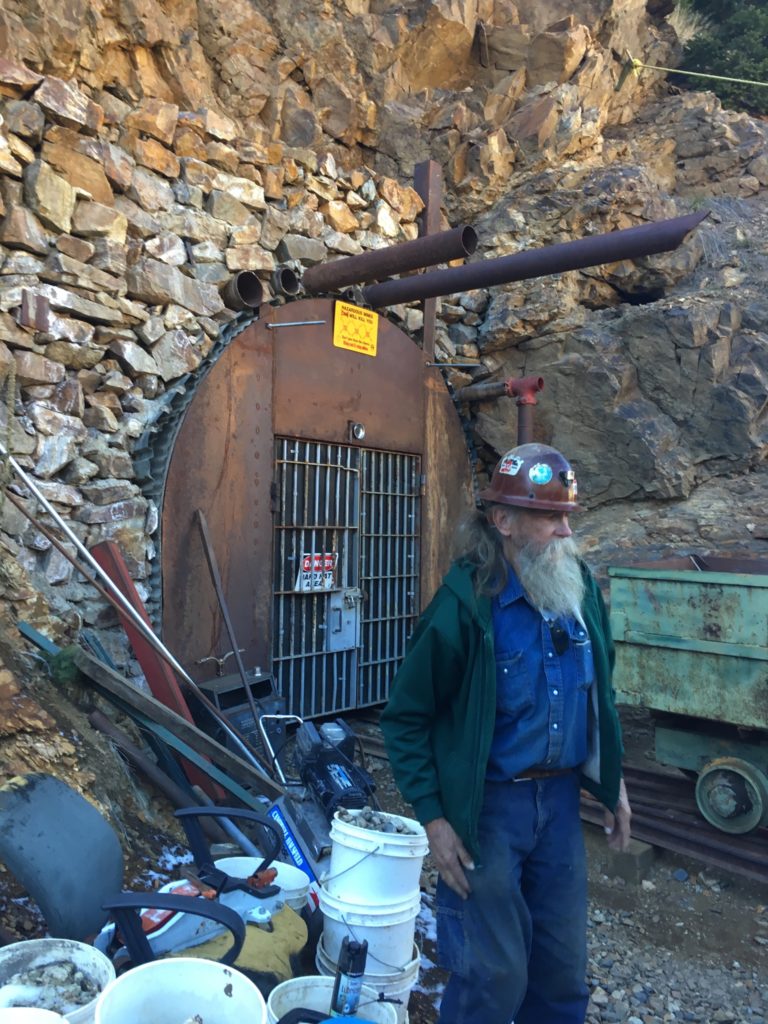 Most people stop at Vic's Gold Panning to learn to gold pan. No shock right? But, honestly, there are lots of places to learn to gold pan…although some are less picturesque or less convenient ("Vic's" is on the way from Denver to Blackhawk/Central City so its an easy stop when you headed up for some gambling fun). However, the real reason to learn here is the expertise and the great stories you'll hear. It's worth your ten bucks just to get to hang out with Jesse (the owner since he bought the place from Vic about 40 years ago!!) or one of his small staff to hear their mining stories. Even seasoned prospectors will be amazed and amused when they spend some time with these guys 🙂 Feel free to also ask about any of the old machinery sitting around that may catch your eye…the site is loaded with mining equipment and other odds & ends. It's been an active mine site for decades. The tourist panning operation has been running since 1957 and was highlighted in National Geographic magazine in 1969. Really both the placer mining and lode mining go back centuries as Jesse can share with you. Lots of stories, expertise and history to be had here!
You can also rent a sluice or powered equipment to run for a while in Clear Creek on-site. Last time I checked here, the gold was not great but it would be worth doing for the value of the lesson on how to sluice well if you want to geting into sluicing to up your prospecting game. Maybe you'll have better luck than I did and come away with a nugget of your own!
Jesse also sells buckets and some basic prospecting supplies but there's no fancy store here. If you learn to sluice here and he doesn't have any sluices for sale, you can get one back down canyon at Gold-N-Detectors at 802 Washington Ave on the north end of downtown Golden. The auto parts store in Idaho Springs also sells sluices if you are headed west.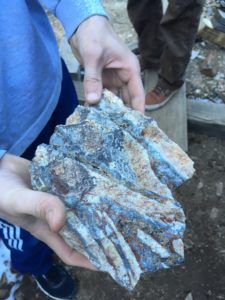 Jesse and his crew are currently improving and stabilizing the on-site underground mine to allow public tours. Expect it to be open for the summer 2018 tourist season. Based on the previews I've had (yes, I've been through it with him a couple times…lucky me!), I can say the history and geology will make this a tour worth doing. Here's a cool preview of the mine : https://youtu.be/Oh5OCProE8I
and here's a longer documentary style piece, about 30 minutes! https://m.youtube.com/watch?feature=youtu.be&v=EduvOndT3Fk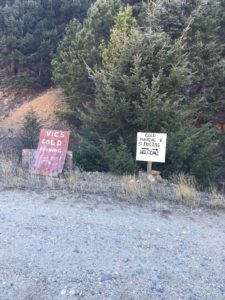 Getting There: To get to Vic's Gold Panning, drive up CO Highway 119 from US Highway 6 toward Blackhawk. This is all just a bit west of Golden, CO. The drive up Clear Creek and then North Clear Creek,  goes through canyons and is a beautiful experience on its own. Enjoy the ride!  The turnoff usually has a sandwich board sign to mark the spot but either way, it's a left turn at 5023 Highway 119 at mile marker 5, or Lat 39.7833 Long -105.4635 if you prefer GPS navigation. You turn off the highway, then drop down the hill away from the road to a T intersection. Take the right as the sign in the picture above indicates and drive 50 feet to the dirt parking area.
Schedule & Contact Info: Open every day, call (303)582-0710 to confirm your plans. 2017 pricing: $10/adult, kids 12 and under are free with a paying adult.
If you go, be sure to tell him "Hi" from me. Jesse and his team are great guys and a real pleasure to hang out with on a sunny Colorado day!
This site costs money to keep up. The only way it makes money is shopping referrals. If you appreciate the info I'm sharing, please click thru one of my Amazon or Gold Cube ads the next time you want to shop online. It won't cost you anything extra and it keeps the site going:

Got your gear all sorted out and your panning skills tuned up at Vic's? Then you can head downstream from Vic's along 119 to US-6. Take a left on 6 and you'll quickly enter the Clear Creek Canyon Open Space Park. A fun place to prospect with miles of creek open for you to visit: http://findinggoldincolorado.com/clear-creek-canyon-tips/