There are quite a few places around here to buy prospecting supplies. When you need gear, please shop via my links or support your local shop. There's nothing like looking at your choices in person to get what you need and getting expert advice as part of the bargain.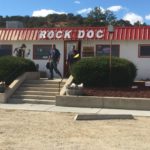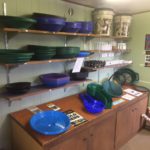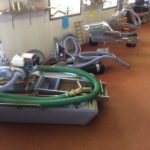 I doubt my list is complete so feel free to add others in the comments.
Dedicated Prospecting shops with a full line of equipment:
Montrose: http://www.mrdetector.com
Golden: http://www.goldendetectors.com
Between Buena Vista and Salida on Hwy 285: http://www.therockdoc.net
Woodland Park: http://www.goldsupplies.com/index.html
Florence: http://www.sidewindersluice.com/19001.html
Other stores with a good selection of basic prospecting gear:
Idaho Springs: http://www.carquest.com/stores/co/idaho-springs/5751?utm_medium=local&utm_source=yext-gmb&utm_content=gmb-2017-01-11&utm_campaign=cq-ind
Leadville: http://www.therockhut.com
Fairplay: http://www.highalpinesports.com
Lake George: Tommy Knockers Consignment, 38334 Hwy 24, Lake George, 719-838-0521
…and of course Cabelas and Sportsmans Warehouse in metro Denver. Murdoch's in Silverthorne also has some good panning kits and large pans. You'll also find gold pans for sale here and there in museum gift shops, general stores and such. Wherever you see pans for sale, be sure to ask "When someone buys a pan here, where do you send them to use it?" You never know what you'll learn!
The museum with an impressive range from pans to sluices to highbankers is the Western Museum of Mining & Industry on the north end of Colorado Springs. Of course they are a must-visit site for prospectors anyway with some impressive industrial mining gear to ogle. http://www.wmmi.org/
OK, so what am I missing?
This site costs money to keep up. The only way it makes money is shopping referrals. If you appreciate the info here, please click thru one of my Amazon ads the next time you want to shop online (of course I hope you will FIRST try supporting your local prospecting store!). It won't cost you anything extra and it keeps the site going: