The next time you are in the Leadville area, consider walking or biking the Mineral Belt National Recreation Trail to see cool gold rush artifacts and mining sites.
My wife and I drove due east from Leadville on 7th Street for a mile or so until we crossed the trail. We parked and walked a chunk of the trail to enjoy a warm October day…which ended with snow flurries lol! The many historical mining artifacts and sites along the way were interesting. The views across the valley to 14ers were magnificent.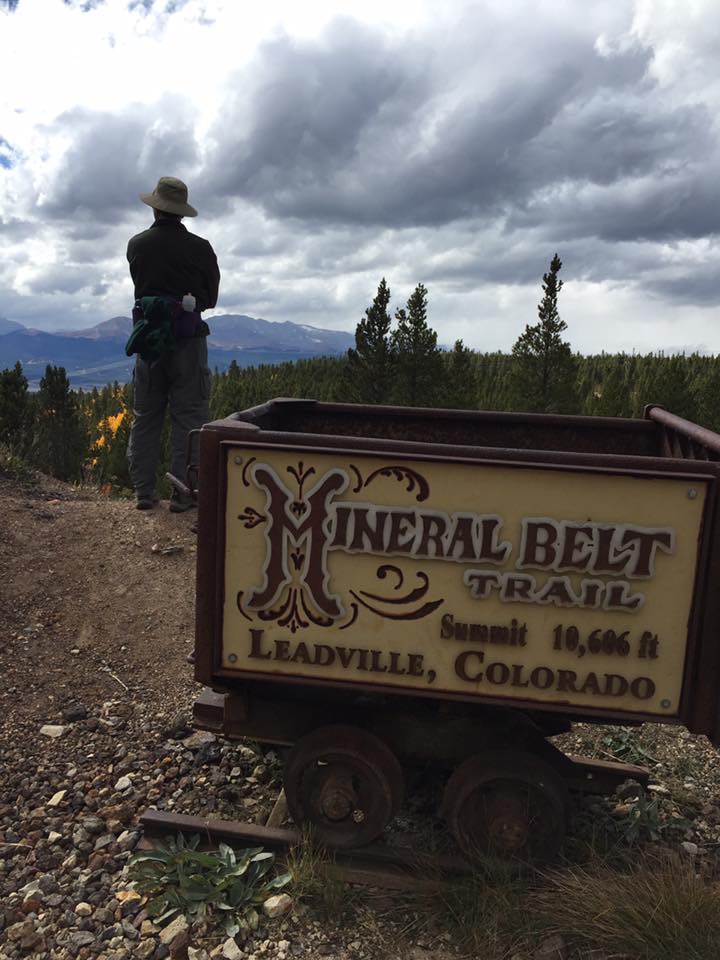 The whole trail is above 10,000 feet so be prepared for weather changes and bring extra water and sunblock! The walks through the trees were sublime: beautiful and quiet. The journey was easy since it's paved the whole way and a gentle grade at all times due to being an old railroad grade. We made it as far as the head of California Gulch before turning back toward our car.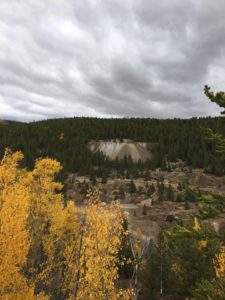 We both had a great time and agreed you don't have to be a mining buff to enjoy the trail. It's just SO pretty!
The trail runs for 11.6 miles in a circle around Leadville on an old railroad line. The rail line was built to serve the mines east of Leadville, the town and the ore mills and smelters south of town so you'll have lots to see as you enjoy the trail.
Learn more about the trail, how to get there, etc. here:
http://www.mineralbelttrail.com
You can enjoy the trail year-round. You'll typically have blue skies in summer. They even encourage cross country skiing in winter. We were surprised at how little traffic there was on the trail when we visited during peak fall colors so get out there and enjoy!
Oh and while you are in town, be sure to visit the mining museum. It covers everything from the early gold mining to silver, lead and the current molybdenum mining.
https://www.mininghalloffame.org for the museum:)
PS. I know you are asking "Cool but where can I dig?". I'm told you can't as it's all private land around Leadville. When I asked about gold panning at the Leadville Chamber of Commerce and at the local rock shop, they pointed me toward Cache Creek which is cool but in a completely different county!! If you have a tip on a public place to pan, let me know!!
This site costs money to keep up. The only way it makes money is shopping referrals. If you appreciate the info I'm sharing, please click thru one of my Amazon or Gold Cube ads the next time you want to shop online. It won't cost you anything extra and it keeps the site going:

Or just toss me a tip to say thanks at: