My long time friend Don runs Goldstrike Adventures. He and his staff will take a group out (kids are free) to prospect for gold in the mountains just west of Denver or even in town if that's what works for you. Why do this?
– you want to prospect on a real federal mining claim in the Colorado mountains
– you want to learn to use a pan, a sluice, a Gold Cube, perhaps with a trommel attached, or maybe even a suction dredge
– you are visiting Colorado and want to try out gold prospecting
– you have a group looking to have fun together with more equipment than you have in your personal arsenal!
Here's a few quick pictures of a recent outing. For more pictures and videos, check out their website (link below).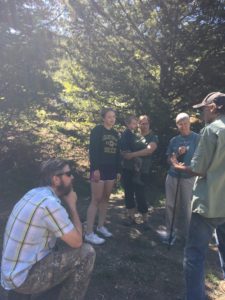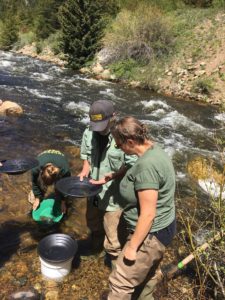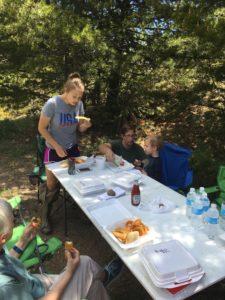 As you all know, I only recommend things I've tried personally and truly feel are "outstanding". I've been along on several Goldstrike Adventures outings so I know the Goldstrike Adventures team does a great job. In fact they are award winning with recognition from "Best of Colorado". You'll be going home with a smile and a gold vial!
How? Just contact Don and his team through their website
where you'll find all the details on prices and options to make your outing just what you hoped for. I don't get any compensation for this recommendation, I just think they are amazing 🙂

This site costs money to keep up. The only way it makes money is shopping referrals. If you appreciate the info I'm sharing, please click thru one of my Amazon or Gold Cube ads the next time you want to shop online. It won't cost you anything extra and it keeps the site going:

Or just toss me a tip to say thanks at: