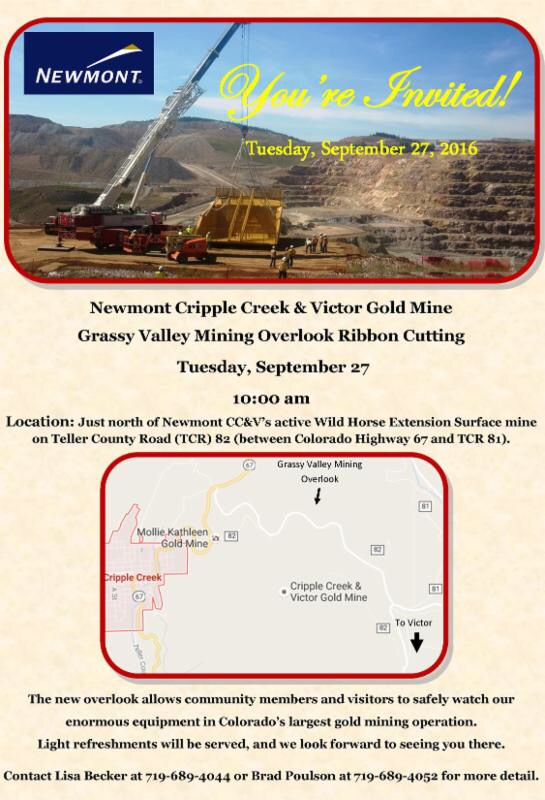 If you are reading this now, you missed the grand opening but call about regularly scheduled tours or visiting hours.
…to read more about this site and the area, check out this post: http://findinggoldincolorado.com/news-flash-new-viewpoint-at-cripple-creek-victor-mine/
Ok, sure Kevin, the tour sounds like fun but is there any gold I can pan there? Well, maybe barely. There is an open space park at the south end of 2nd Ave in Cripple Creek that includes a stretch of the infamous Cripple Creek next to the sewage treatment plant. You may find a few micro-specks there as I did but there's a reason they called this area "Poverty Gulch" back in the day!!
This site costs money to keep up. The only way it makes money is shopping referrals. If you appreciate the info here, please click thru one of my Amazon ads the next time you want to shop online. It won't cost you anything extra and it keeps the site going: