Learning about gold placer mining includes everything from panning (which we all do) to sluicing, dredging and, at the large industrial scale, hydraulic mining. Maybe you've seen modern hydraulic mining on TV. The Gold Rush TV show included this technique when the Hoffman team was in South America and late one season on the claim Parker was operating in the Yukon. If you'd like to see what a hydraulic mining site is like in person, the Iowa Hill site is a fun & educational place to go. Stop by the next time you are visiting Summit County (Breckenridge, Frisco, Dillon, Silverthorne area).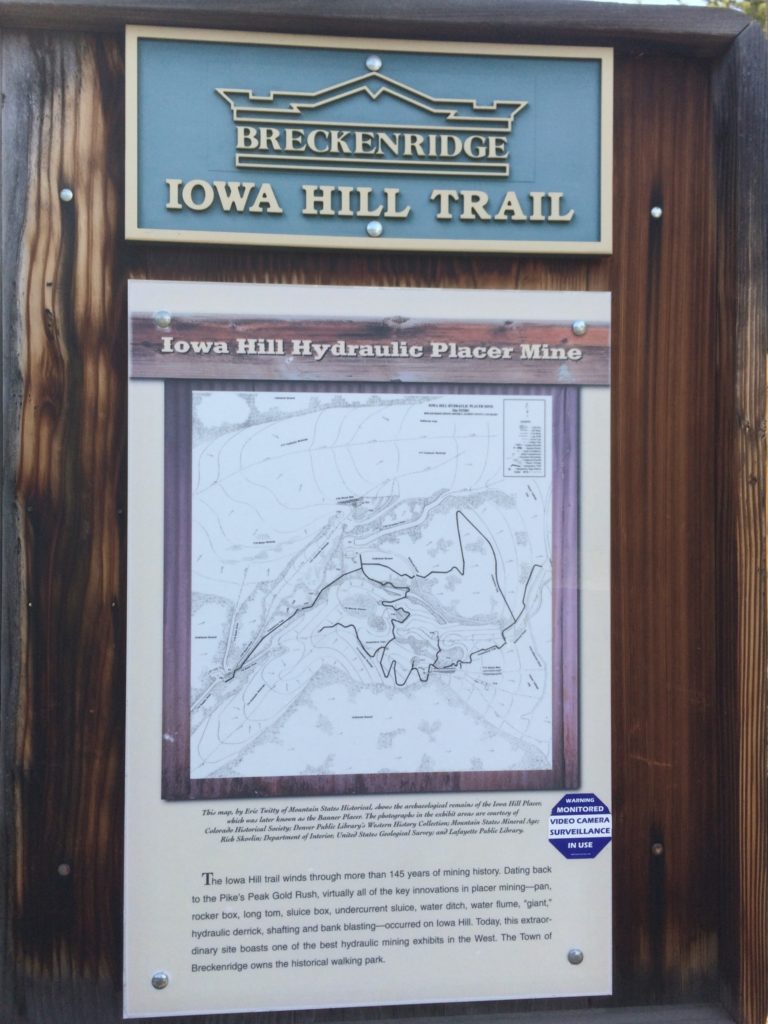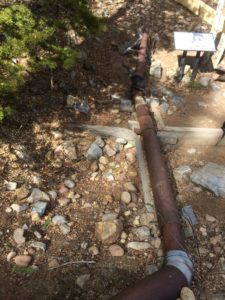 This historic site features a well established hiking loop and lots of interpretive signs and old mining gear. The trail winds its way up, around and down a fairly steep hill so wear decent outdoor shoes and bring a hiking stick if you have any balance issues.
What have they got on site? Old hydraulic piping, nozzles, a coyote hole headframe, a hand made crane for boulder moving, a restored miners' boarding house, paydirt processing gear and more.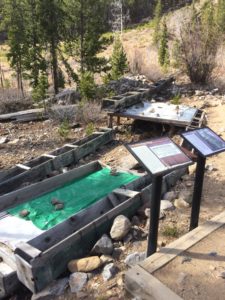 Cost: Free.
Hours: dawn to dusk daily, year-round, plan on a 1-2 hour visit. In winter there can be substantial snow fall so you might even need snowshoes occasionally!
Website: http://breckheritage.com/iowa-hill-gold-miners-hike/ . This site talks about the guided hikes offered by Breck Heritage but you can also do a self-guided hike any time for free. However, the only way to go inside the boarding house is on a guided tour.
Location: Access is easy for any vehicle and a parking lot is provided. Turn off of Highway 9 onto Park Ave, then right onto Airport Road. You'll see Iowa Hill signage on your left a little way down.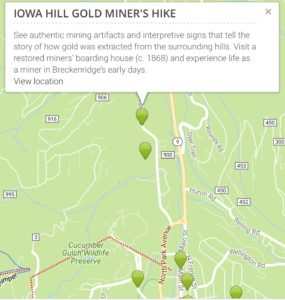 Prospectors notes: You can be sure there's still gold here but no sample collecting is allowed at this site, sorry. There are other hydraulic mining sites in the county where you can dig but that'll have to wait for another article 😉
This site costs money to keep up. The only way it makes money is shopping referrals. If you appreciate the info here, please click thru one of my Amazon ads the next time you want to shop online. It won't cost you anything extra and it keeps the site going: