The Town of Fairplay has done what we all wish every town in gold country would do: bought some land on a gold bearing waterway and set up a prospecting park! See weblinks here:
The park consists of about 1/2 mile of waterway, some huge dredge tailings piles and a beautiful setting on the South Platte River next to the town that inspired the TV show South Park. The commercial dredging barge is long gone and the gold they missed is yours for the taking. Here's a view of the road coming down to the river. Parking is on the flats above the river but the road down makes it easy to use a cart to haul your gear down the hill.
As you can see, a pass is needed. It's $10/day or $100/ year with passes available at the Town Hall, The Hand Hotel on Front St, High Alpine Sports at 6th & Main (they also sell some prospecting equipment) or in advance via the town website.
Where's the gold? The best gold is down by and in the water where the flow has had a chance to reconcentrate it. The gold is pretty fine with some interesting shaped, chunky flakes too. You can dig anywhere from the area where the dirt road reaches the river and downstream from there to the 285 highway. To explore the area I suggest following the river downstream, from the point where the dirt road meets it, looking for likely hot spots. I dug a hole down about 3 feet and found the gold pretty consistent all the way down. The top 8 inches may actually be the richest, especially if you are in sticky clayish material as I found.
Take a look at the tall dredge tailings pile behind us: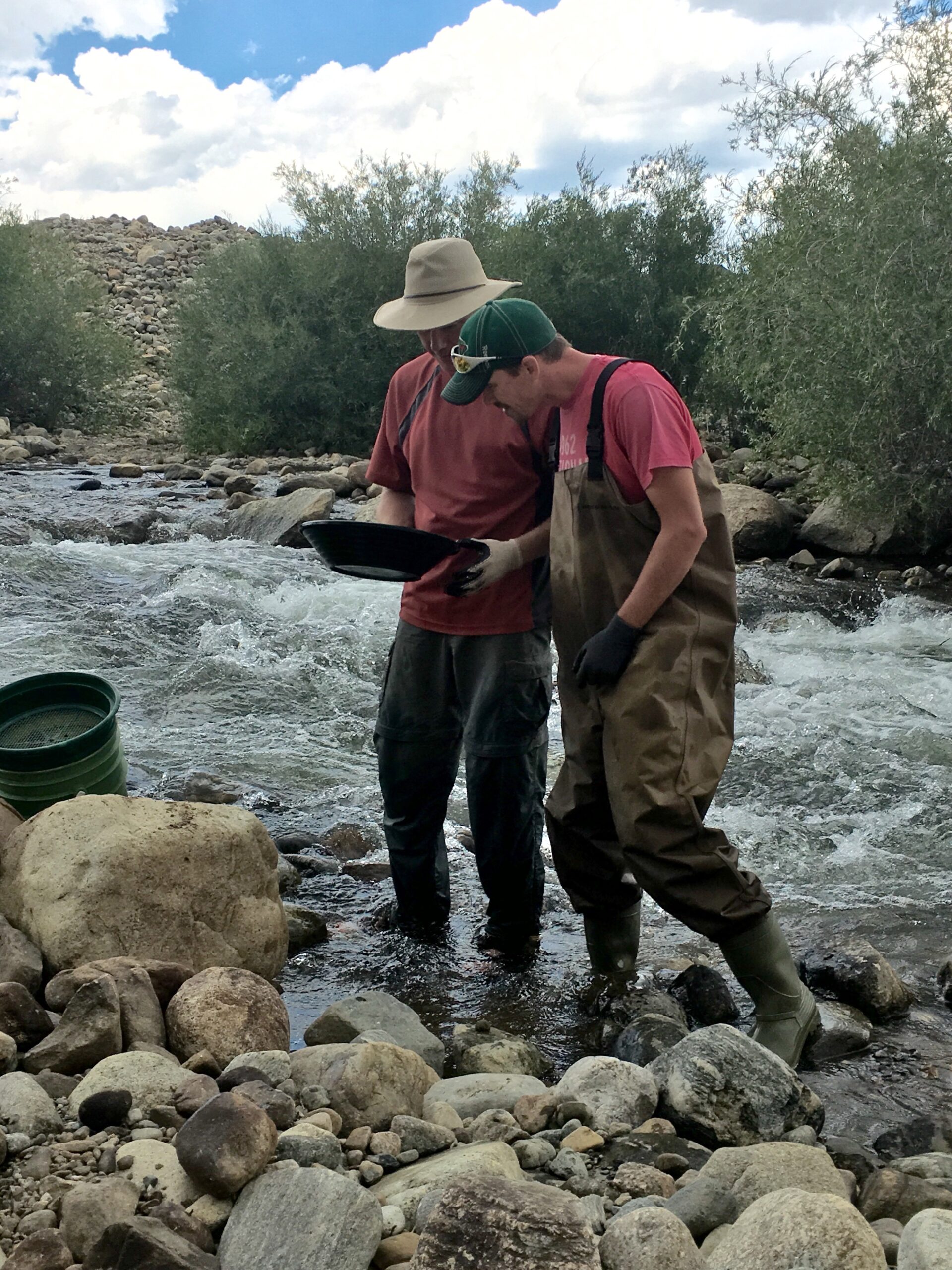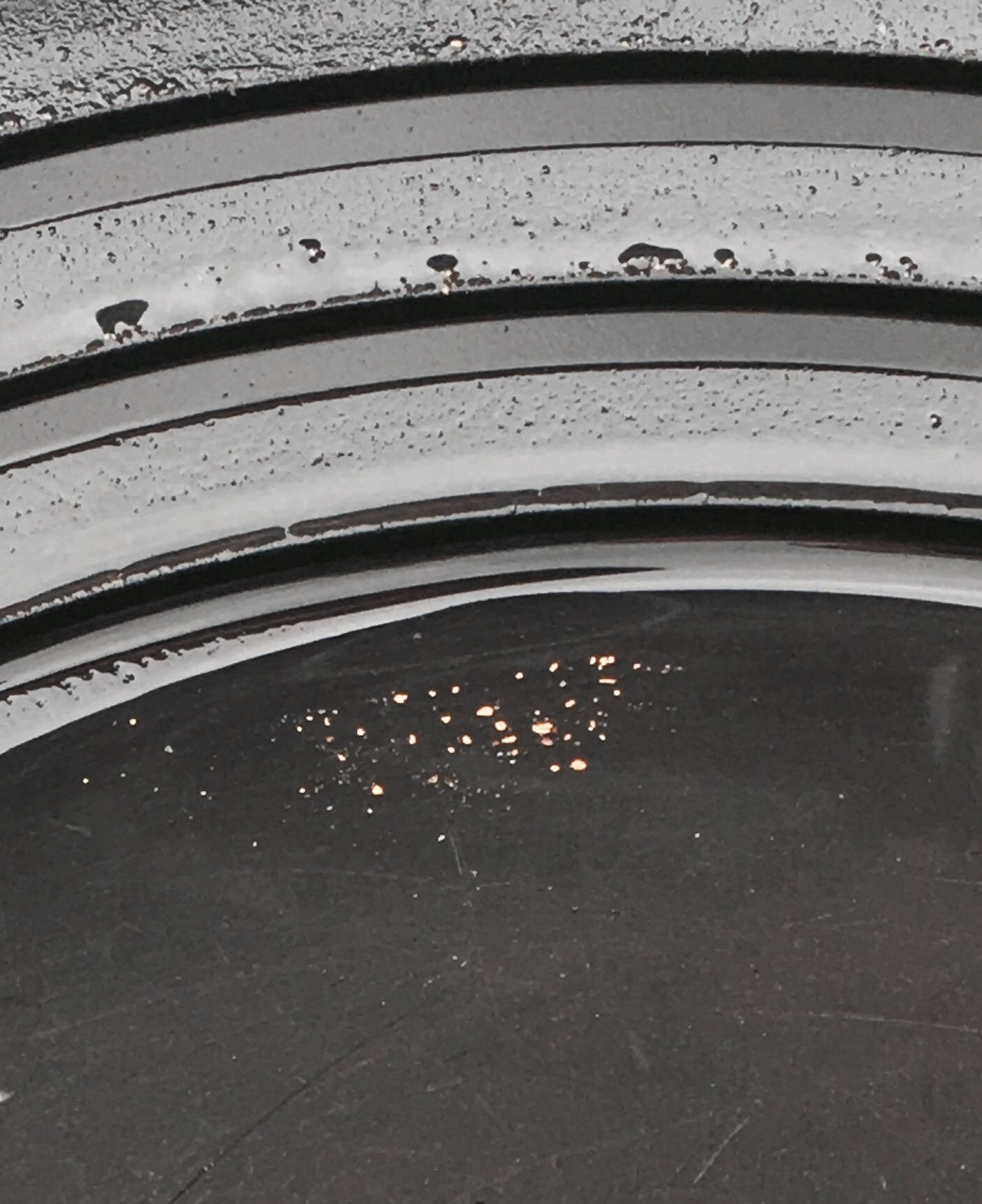 Although it's tough to tell in this picture, the gold here is a bit rosy colored, very nice 🙂
How do you get there? From the intersection of US 285 and CO 9, the town is north on 9 so pick up your pass there and then head southwest on 285 over the river to Platte Drive. Take the right and head up to the point I've marked for parking.

Fairplay is a full service town so if you take a look on TripAdvisor (or your favorite travel site) you'll find places to stay and eat. Help support small town Colorado 🙂
Just for fun, here's another gold pic with +50 mesh gold on the left and -50 on the right: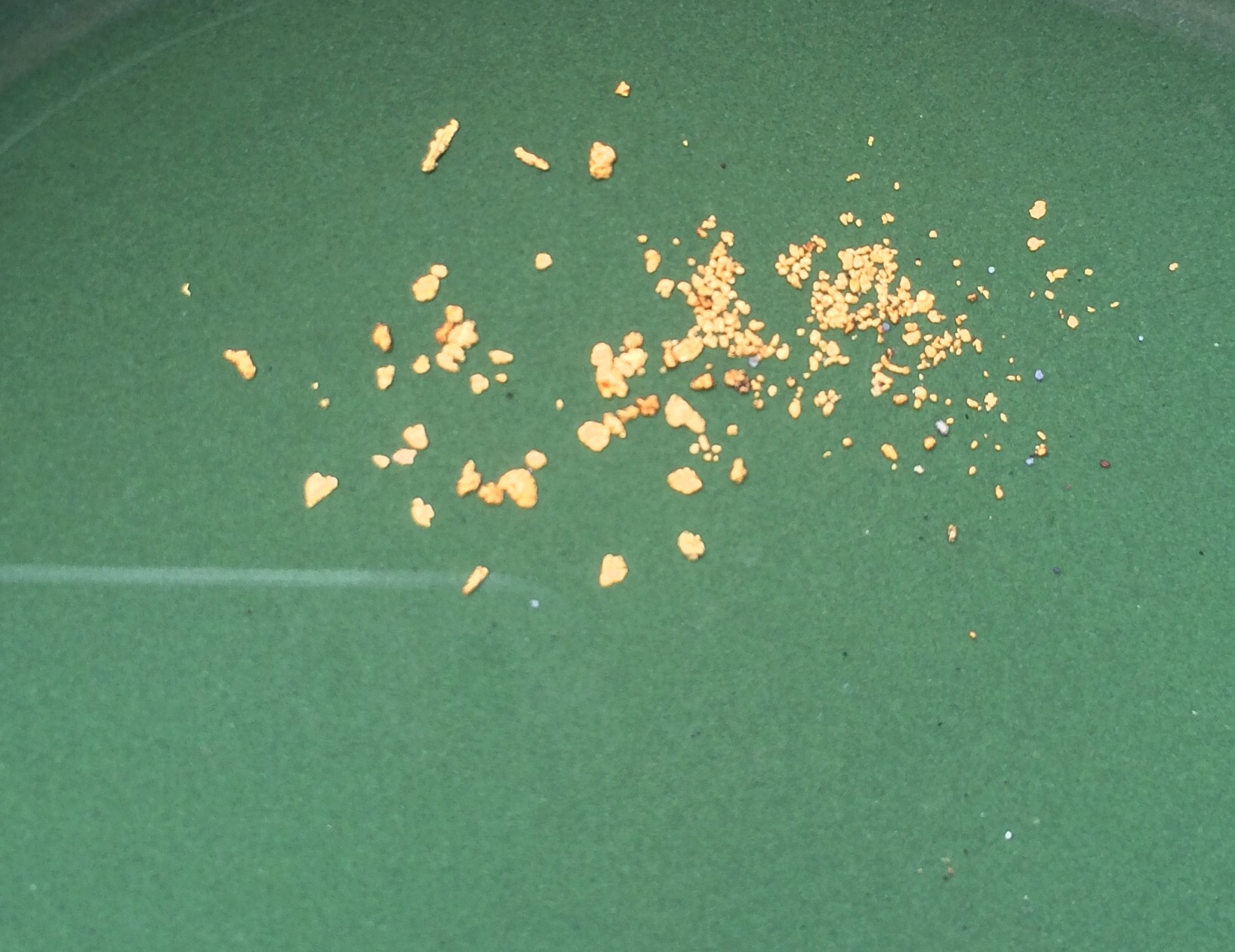 Check out this post about another site 1/4 mile away: http://findinggoldincolorado.com/prospecting-at-middle-fork-rv-resort/
This site costs money to keep up. The only way it makes money is shopping referrals. If you appreciate the info here, please click thru one of my Amazon ads the next time you want to shop online. It won't cost you anything extra and it keeps the site going:

Or just toss me a tip to say thanks at: