Dudley's bar is upstream from Big Bend (see my other post on Big Bend) a bit. This part of the South Platte is just down stream of the confluence with Clear Creek and due to some quirks of river flows during high water events, there's GOOD gold on the west bank of the river in exposed cobbly deposits. Here's a pic of Red Wilcox (co-inventor of the Gold Cube, Banjo Pan, etc) at his favorite spot along this stretch of river.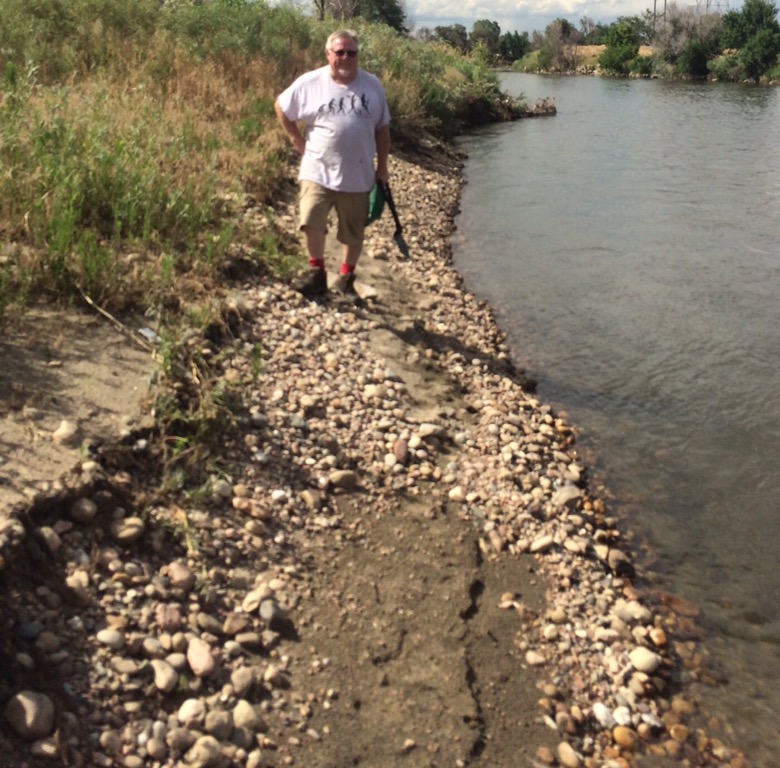 That cobbly, unvegetated material is what you are looking for. Our recent sampling showed 12 colors per pan in a number of areas. You'll have to sample a bit to make sure you aren't in a more barren spot but there's really good gold here.
Getting the gold: there's nowhere here to set up a sluice and the parks don't allow gas powered gear so you have two good options: a gold pan or an electric high banker such as the Gold Cube or other packable electric setup. Here's my review of the Gold Cube which is probably your best choice for this location.
I suppose a hand pumped Gold Getter (by Alan Trees) or a Gold Rush Nugget Bucket could work well too. Anyway, the gold is almost all -50 mesh material so you need a setup that'll catch fine gold well. Red and his Gold Cube co-inventor Mike Pung have done very well here with a Gold Cube (he said I should drop a hint or two about it 😉). I would like to thank Red for agreeing to let me share this site info here since this spot's pretty special. Here's what the gold's like: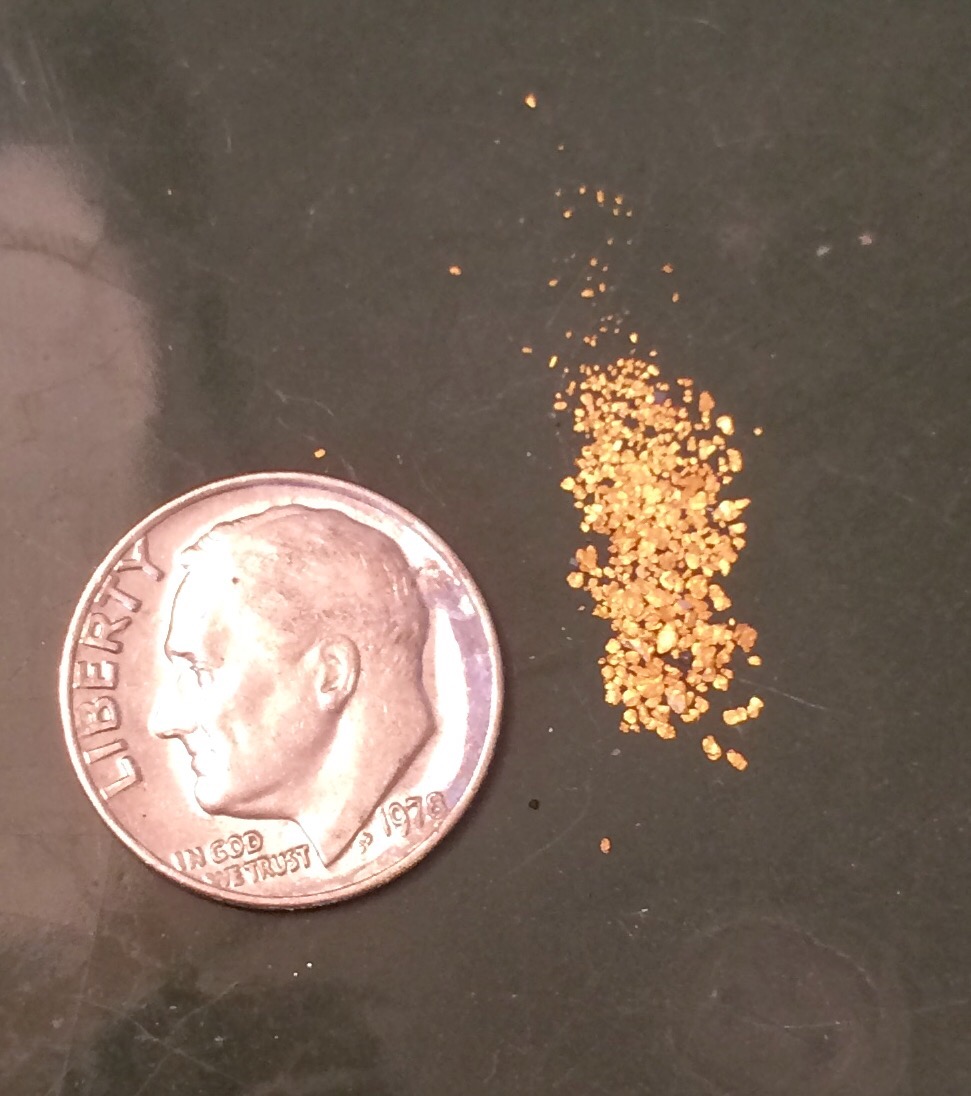 This is what we got in our sample pans!
To get there, you can either park at Steele Street Open Space Park (78th and Steele) and then walk the rec path south a couple blocks or park at the lot on the south side of 74th street/CO 224 and walk north/downstream.
For those with GPS, here's the spot to turn off the rec path toward the river:
And here's how the path looked a couple days ago:

In the map image below, if you extended 76th St east to the river, that's the spot you are headed for. In this pic, you can even see the unvegetated river bank area on the west side of the river where Red is posing in my first pic.
There are probably more spots along here worth digging since the whole western side of the river here is one long inside bend. Explore around and find your personal hot spot to dig 🙂
In the sat photo you can also see the parking on the south side of CO 224. The pull off from the highway is unmarked so look for it just before the road rises to go over the river. This is just west of the I-76 freeway btw.
If you walk south along the river from this parking lot, you'll quickly get to the current confluence of Clear Creek and the South Platte. This is also a relatively popular prospecting spot. However you are likely to find better gold just downstream of a confluence in my general experience and that rule seems to apply here.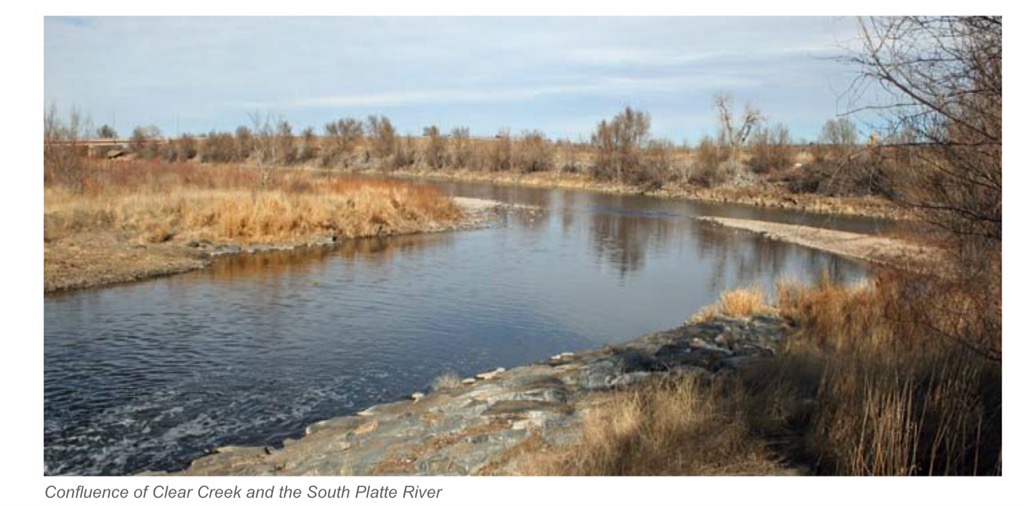 This site costs money to keep up. The only way it makes money is shopping referrals. If you appreciate the info here, please click thru one of my Amazon ads the next time you want to shop online. It won't cost you anything extra and it keeps the site going: