Arapahoe Bar is a Prospecting Park in west metro Denver (in Wheat Ridge specifically…thanks Wheat Ridge!) which welcomes prospectors for free on a gold bearing stretch of Clear Creek. As you can see in the photo, this site has an important part in the history of Colorado. To find it, go to 40th St and Youngsfield, then drive north to the creek to find a developed city park with bathrooms. You can't dig here but, if you just walk under the highway bridge upstream on the recreational path, you come to this:
  From this point upstream for about 1/4 mile you are in a little urban prospector's nirvana. In my experience, the gold here is better than up in Clear Creek Canyon (see a prior post at http://findinggoldincolorado.com/clear-creek-canyon-tips/). Large flakes are unknown but there are multiple layers of good paydirt as you dig down. Additionally, although the creek bed can get pretty heavily dug up by casual prospectors, big floods in the spring both wipe out evidence of digging AND refresh the gold from upstream deposits that are off limits to us. Why off limits you ask? Well the big Coors plant is just upstream so that's private property up there. One bonus of having Coors upstream (setting aside the free  beer on the tours!) is this section of creek is always full of warm water due to Coors using the creek water to cool the freshly brewed beer! All winter long you can find prospectors here enjoying the ice free conditions 🙂
Where to dig? I've found the best gold to be in the center of the waterway in areas where there are decent sized rocks just sitting on top of the creekbed. Toss those rocks aside and dig, dig, dig! A number of times I've also seen people digging up on the land on the north side of the creek …after ignoring that option for years, I gave it a try a couple times this year. The gold is good! The other in-river tip is to dig down a foot or so to find a layer of gray/black material; if you find it, I promise you'll be happy with what you see in your pan. Definitely bigger flakes in that layer too …but let's keep that our little secret ok? 😉
This picture shows the creek at its winter low. in summer it is higher, during spring runoff it is up several feet and can be dangerous. Be careful out there! 
Cautions: Don't dig the the sloping bank that comes down from the rec path toward the south side of the creek. The county spent a lot of $$$ building that path and they do patrol it. I've chatted with the rangers here and they will enforce the rule about not digging up what the county built. Besides, we are guests here, let's respect the rules, appreciate the easy access and enjoy our heritage. People have been digging here for 150 years, join the tradition!
After mining tip: Try the frozen custard at the Good Times burger stand just west of the Youngsfield freeway exit. (Basically due south of the panning area) It's like soft serve ice cream only better…yum 😀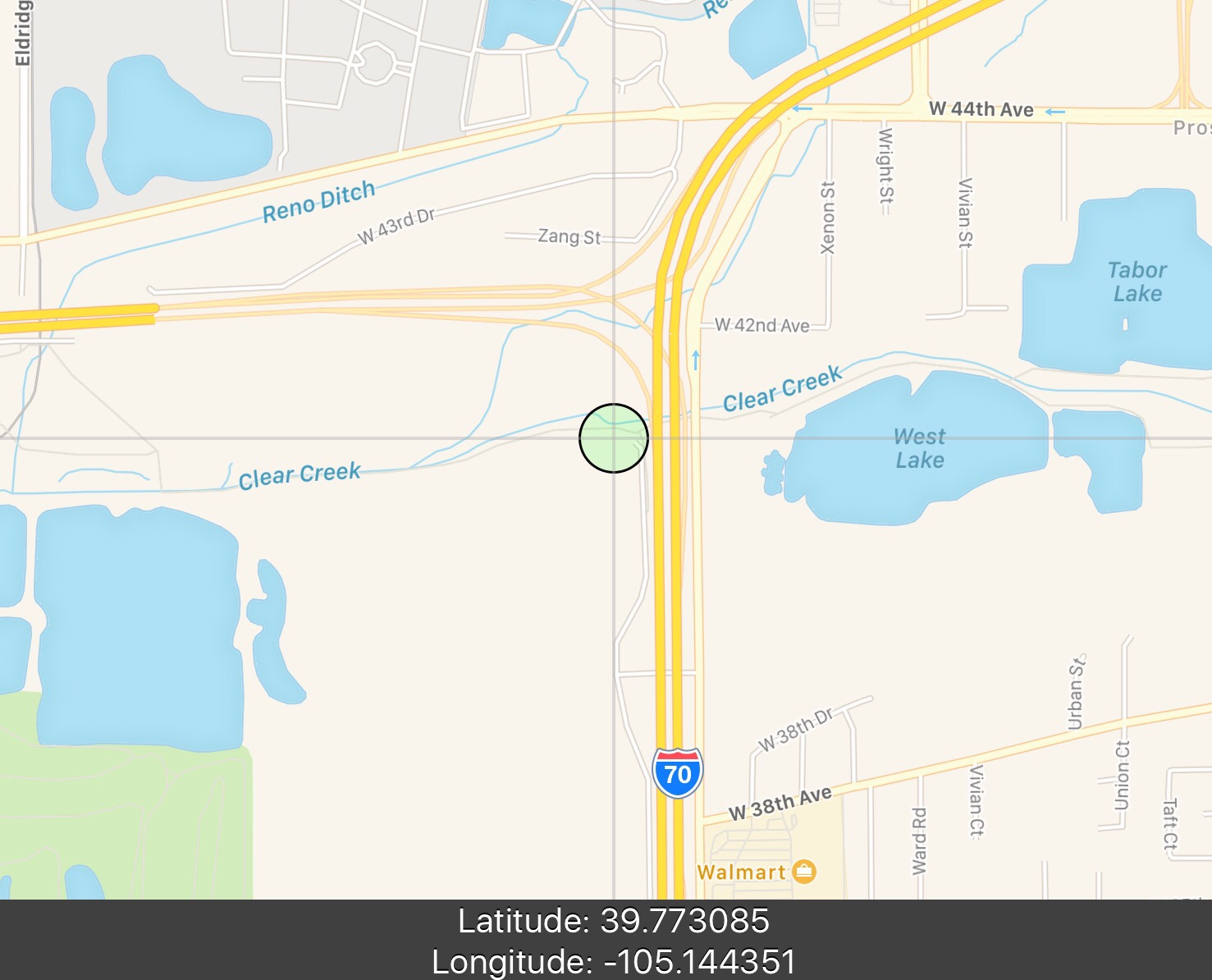 Links to Jefferson County Openspace info about this site are included in a prior post… http://findinggoldincolorado.com/where-to-start-if-you-want-to-dig-in-colorado/
This site costs money to keep up. The only way it pays for itself is shopping referrals. If you appreciate the info here, please click thru one of my Amazon ads the next time you want to shop online. It won't cost you anything extra and it keeps the site going: